Our Sustainable Textiles
We make textiles that consider the health of our environment and your home.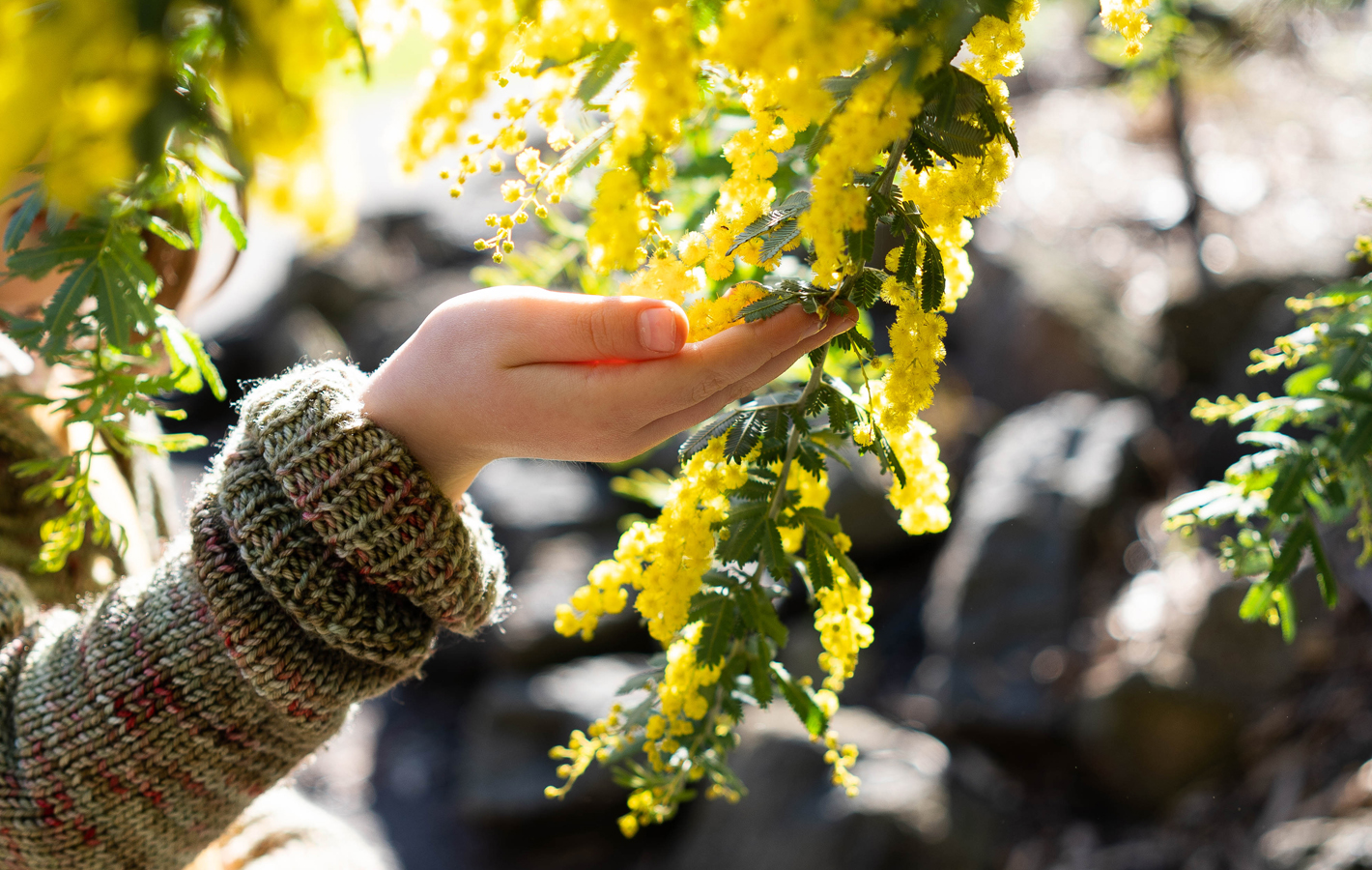 Since Ink & Spindle was founded in 2008, a desire to produce textiles in a low impact manner has formed the foundation of our every business decision. To bring any product into the world comes with the responsibility to make a positive impact, and in our case provide an opportunity for our customers to make a more environmentally conscious purchase.
our basecloths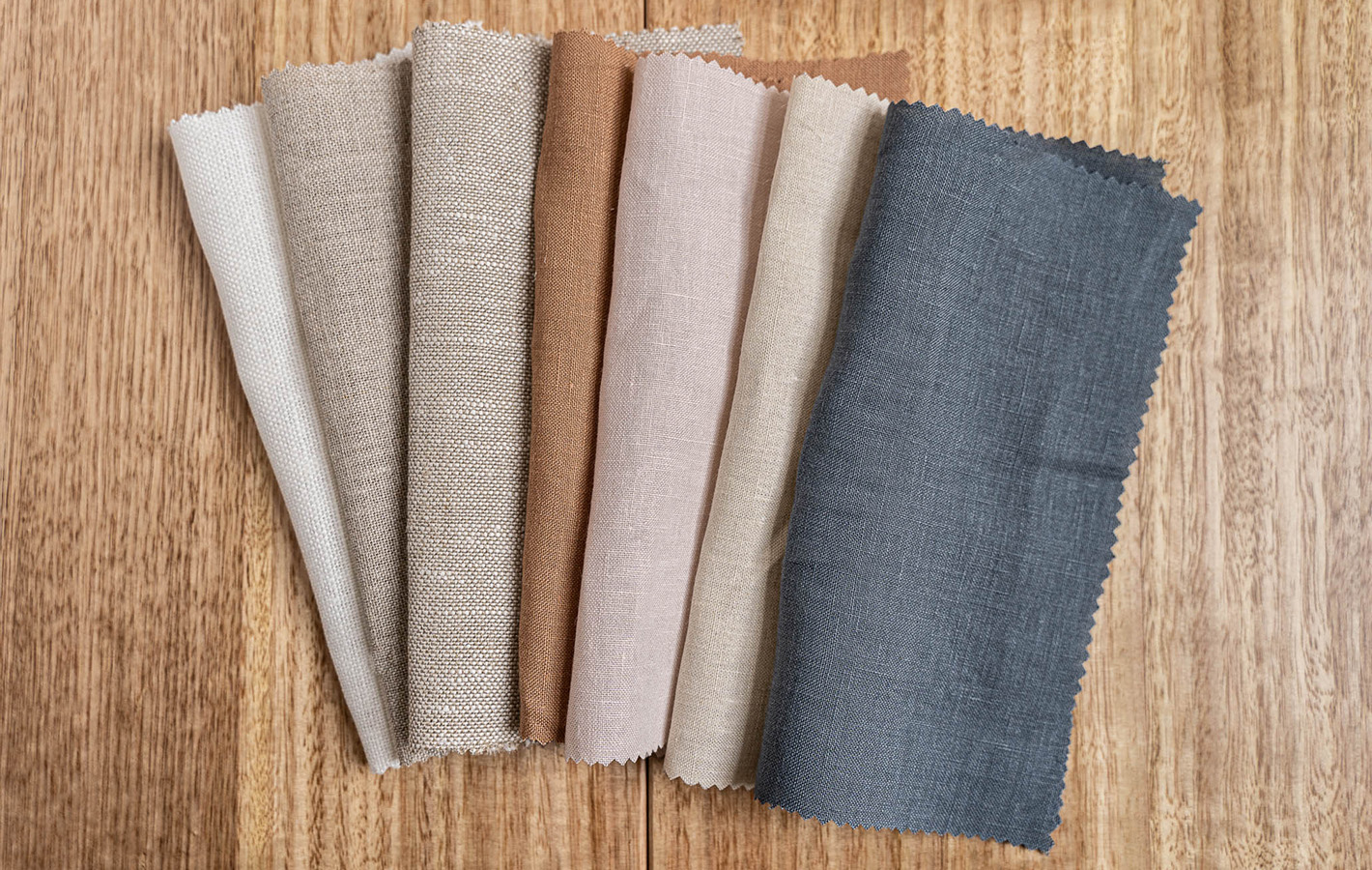 Our basecloth selection consists of environmentally sustainable or organic cloths that are also produced with ethical labour conditions in mind. Our organic cotton & hemp fibre basecloths are all GOTS certified, whereas our linens are Certified Belgian Linen and classed as "eco-linens" or Oeko-Tex Standard 100 class IV certified. More information on these standards can be found below:


CERTIFIED BELGIAN LINEN
All of our linens are Certified Belgian Linens. There is a significant difference between Belgian Linen and linens otherwise advertised as 'French Flax Linen', 'European Flax Linen' or even 'Belgian Flax Linen'. Certified Belgian Linen is not only made using flax from the European flax growing belt, but also milled in Belgium to the highest standards. Most other types of linen go through the spinning, weaving, dyeing & washing processes in countries such as China & India. And that's where a variety of issues with regards to quality, environment and ethics unfortunately come into play.
Our mill is one of the oldest in Belgium, has the Belgian Linen & Masters of Linen certifications and is also Carbon Neutral. It's a long way to go to source our fabrics, but unfortunately due to Australia's declining woven textile industry we need to source further field to ensure we're printing our timeless designs on the best quality basecloths; ones that can be loved and lived with for a long time.
ECO-LINEN & OEKO-TEX
Linen is naturally a highly sustainable fibre, requiring no irrigation and few or zero fertilisers or pesticides. All parts of the flax plant are used with zero waste. Our Flax, Oatmeal and Natural coloured linens are classed as 'eco-linen', having undergone no dyeing treatments and feature the typical flax colours given to them by nature. Tests on all our linens have shown no chemical residues, making them
Oeko-Tex Standard 100 class IV
certified as well.
GOTS
The Global Organic Textile Standard (GOTS) is the worldwide leading textile processing standard for organic fibres, including ecological and social criteria, backed up by independent certification of the entire textile supply chain. You can find more detailed information on the
GOTS website
. GOTS certification applies to our organic cotton/hemp blend fabrics and our 100% hemp fabrics. Our inks are also GOTS compliant.
our inks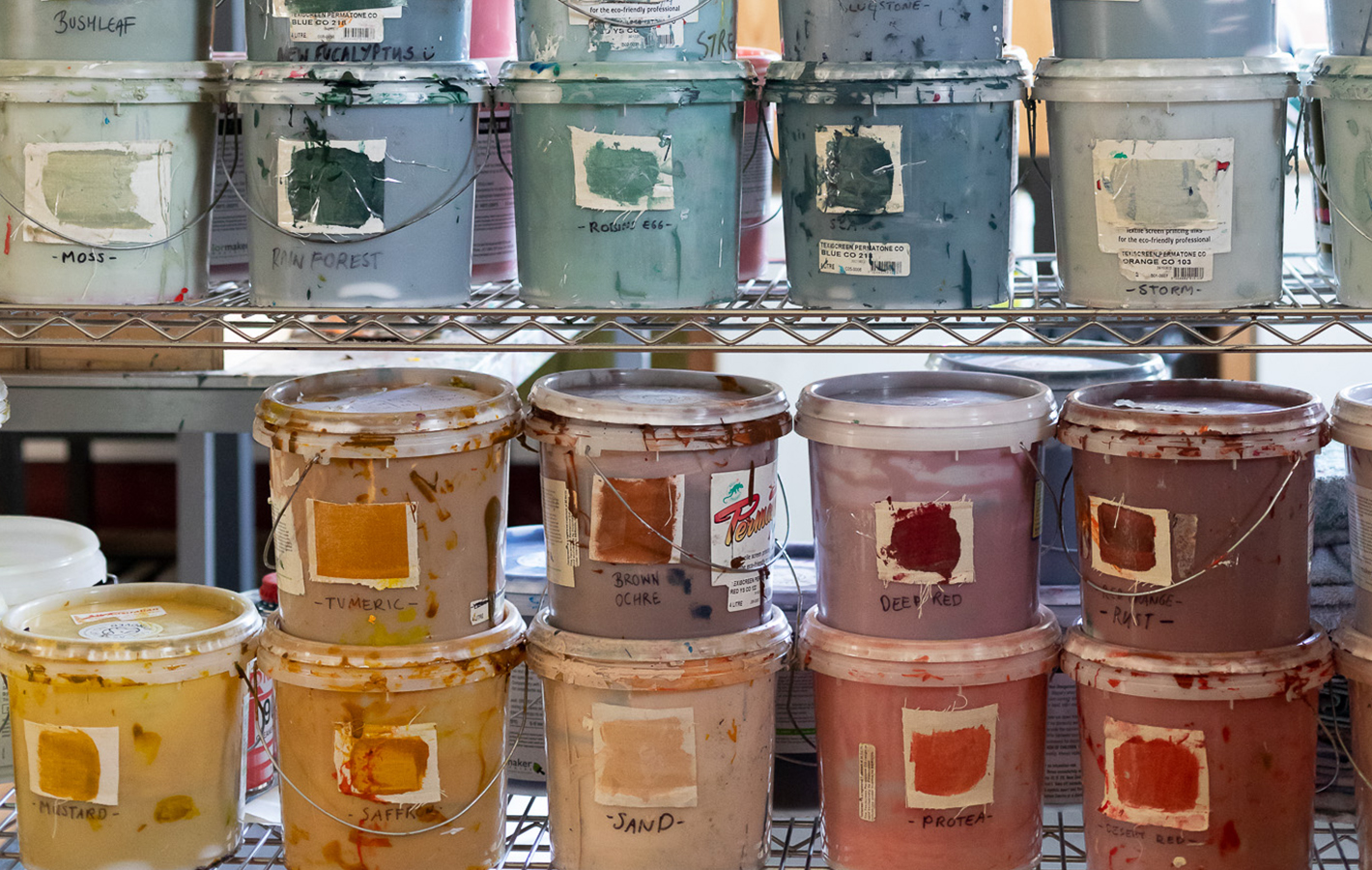 Our bespoke colour palette is hand mixed in our studio using GOTS approved and Oeko-Tex certified inks, meaning they're safe to use on even the most delicate of skin. Our inks are Australian made in a factory that is 100% powered by renewable solar energy.
Our inks do not contain any ozone-depleting chemicals such as CFCs and HCFCs, aromatic hydrocarbons or any volatile solvents. They do not contain lead, heavy metals or any toxic chemicals at all, not even white spirits which are found in other water-based inks.
Designed to Last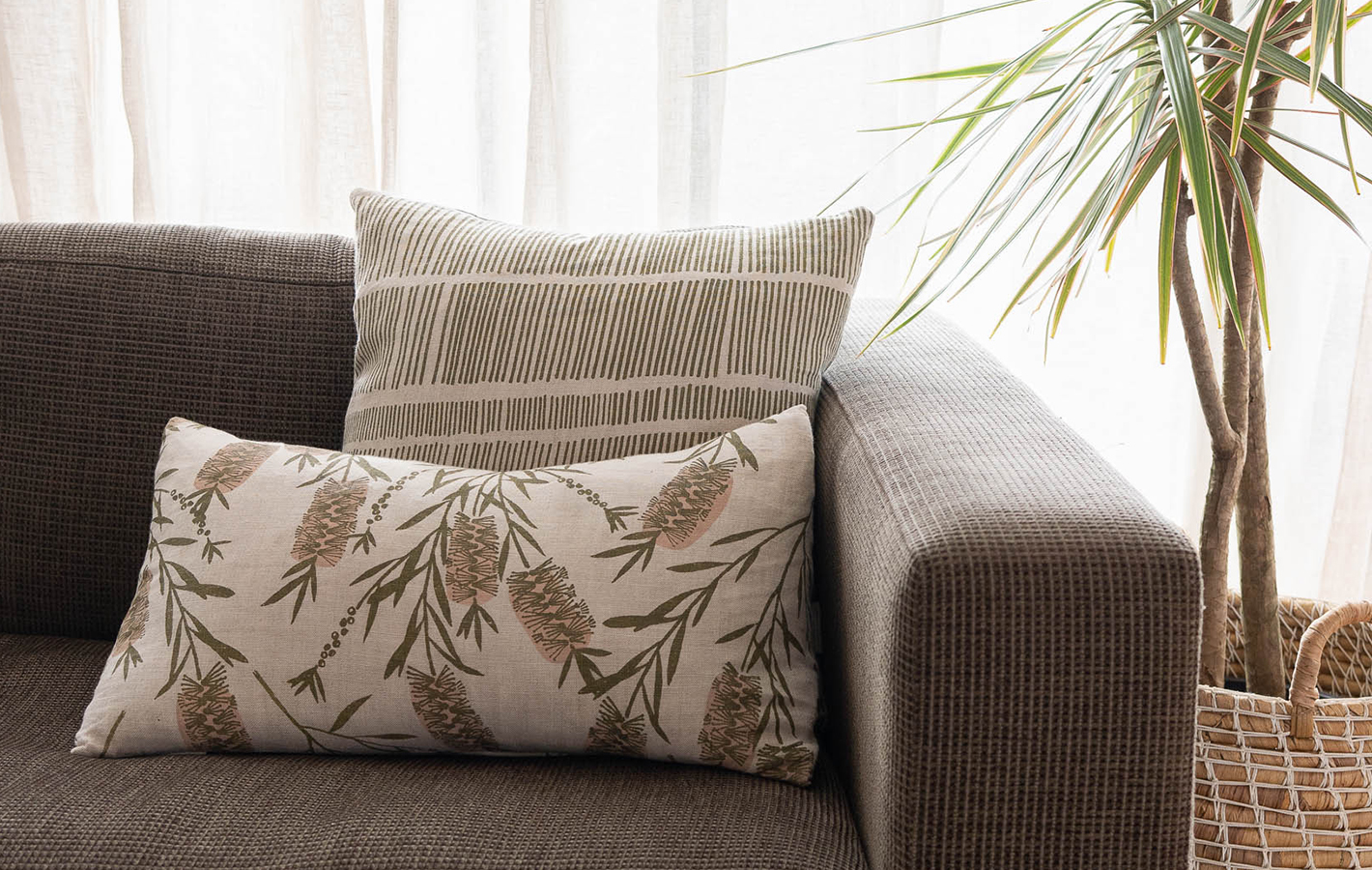 Our range of textiles, homewares and window furnishings are designed with longevity in mind - a core value which we consider when designing new prints and mixing new colours. We intentionally avoid being driven by current trends, instead preferring to use themes and colour palettes that have timeless beauty, such as the Australian landscape.
We aim to see more homes filled with well made, sustainable furnishings rather than toxic, trend driven and disposable purchases. An important aspect of this is helping to foster a meaningful connection between the maker and the customer. If you can connect with how a product is made and who made it, you are more likely to care for it for longer. Having our production and retail spaces combined allows customers to engage with our processes and meet the real people behind our products.
The basecloths we use are chosen for their durable nature - linen and hemp are not only hard wearing but have a quality that improves with age.
LOW WASTE PRACTICES
In every facet of our business we strive to reduce waste wherever possible
Textile Waste
We design our products to reduce waste from the outset - the size of our cushions & homewares are such that we can cut exactly two, three or four panels from the width of our fabric with no waste. When we do find ourselves with offcut fabrics, 99% of these are repurposed. Larger pieces are sorted into our ever popular 'offcut bundles'. Smaller remnants are given away to customers eager to use them for craft, weaving and basket making, and the smallest of trimmings are used as stuffing in products such as door stops and draught snakes.
Made to Order
The majority of our collection is made to order - all window furnishings are printed in specific lengths to suit the finished product. Homewares are produced in small batches or to order. Rarely do we need to put products 'on sale' as we only produce what we need.
Restrained colour palette
By working to a restrained and timeless colour palette we are able to reduce any ink wastage. After printing, any waste ink is reserved and set aside for the next time that colour is needed. By working with a timeless colour palette we do not need to constantly mix new inks or discard old ones.
Packaging
Packaging is either recycled, upcycled, recyclable or home-compostable. Large rolls will often be sent in what we dub a "frankenbag" - a cobbling together of plastic packaging we have received from our suppliers. In our 12+ years of business we have never needed to buy plastic to wrap our bolts. We also retrieve and reuse cardboard tubes.
Waste water
Our screens are washed with a high pressure wand in order to reduce waste water, with no chemicals needed during the cleaning process. All water from our cleaning trough is then filtered through a water board certified settling tank before entering the waste water stream.
Furniture restoration
We promote and engage in the restoration & reupholstery of existing furniture rather than buying new. Where possible we source well made mid-century pieces and bring them back to life with our fabrics.
Ethical Manufacturing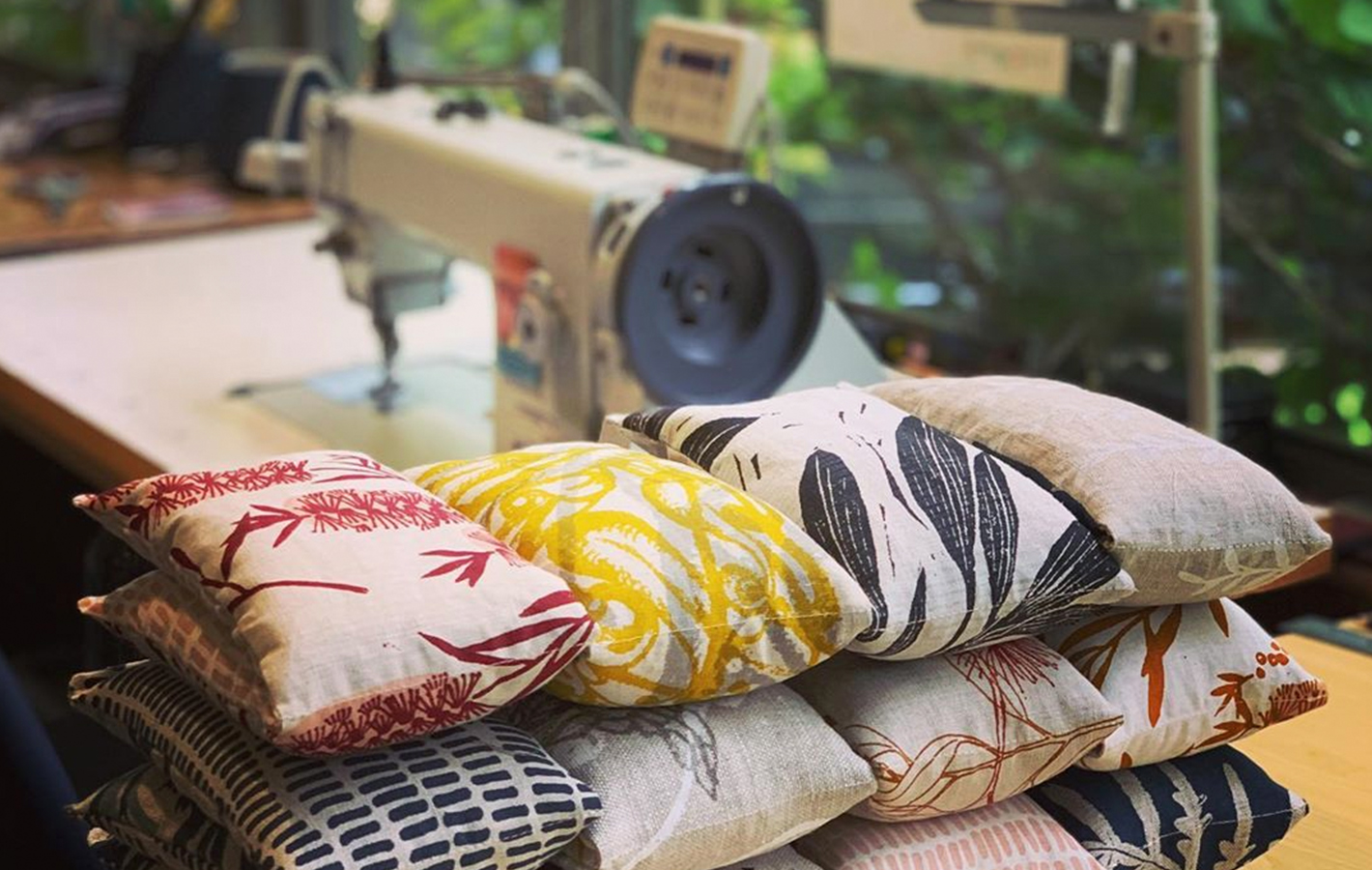 All along our supply chain we strive to ensure that all manufacturing is conducted in an ethical manner, from the manufacturing of our raw basecloths through to the finished product. Our homewares, accessories and window furnishings are made either in house or within 20 kilometers of our Abbotsford studio.
Equipment and supplies are sourced from Australian manufacturers where possible, as are our promotional materials & labels. Image © Lesley Curnow
home health
We don't talk nearly enough about environmental toxins in our homes. Where a lot of people are conscious of the health benefits of organic foods, we're still somewhat ignorant of the other ways chemicals can enter our bodies. Skin contact and the breathing of evaporated chemicals are also important considerations.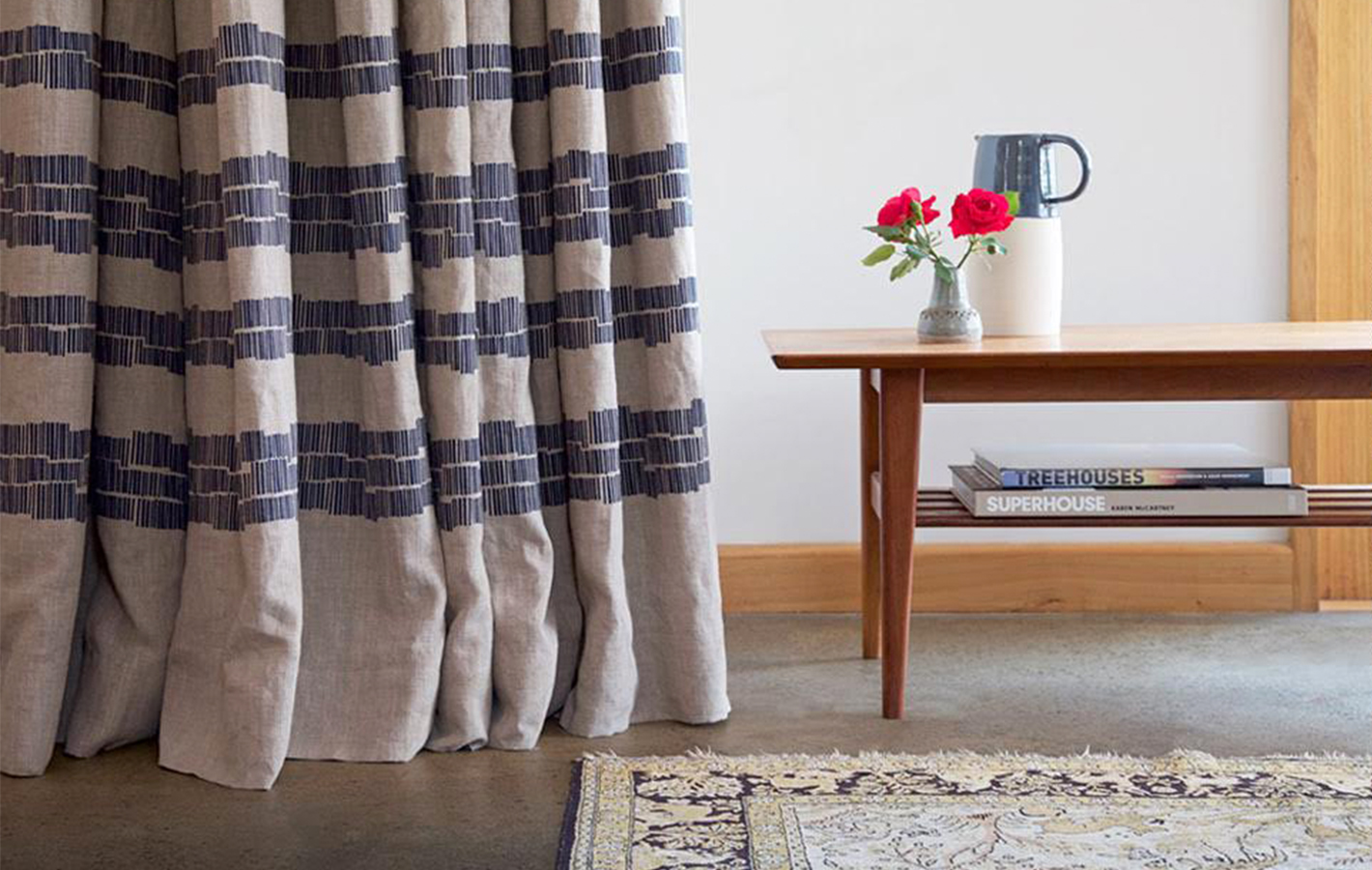 Skin Contact
Up to 25% of the total weight of conventionally grown and processed fabrics is comprised of chemicals. That's worth pondering for a second. That shirt you might be wearing is
less than 75% cotton
, and the rest is a lovely combination of chemicals that help soften, colour, brighten or flame retard the fabric. These chemicals can be
absorbed into your body
by direct contact with your skin. The same applies to the couch that your child likes to lie on or the pillow case you sleep on, moreso if the item isn't made with natural fibres to begin with.
Breathing
Harmful chemicals used in traditional textile processing evaporate into our homes over quite a long period of time, well beyond the point that any suspicion raising "new" smell has gone away. Carpets, couches, soft furnishings and window furnishings are
just some of the contributors
, triggering a range of common health issues. Every small measure you can make to remove synthetic or traditionally processed textiles from your home is beneficial.
On the contrary, GOTS or Oeko-Tex certified fabrics contain no chemicals harmful to human health or our environment. All Ink & Spindle fabrics are either GOTS or Oeko-Tex certified.
Image © Brave New Eco